VTC Construction Corporation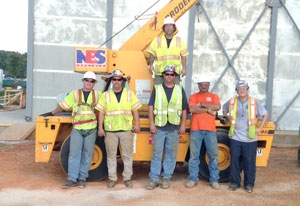 Who Are We?
VTC Construction Corporation is a U.S. based company specializing in the design and installation of industrial vaults Worldwide. With more than 20 years experience in the field, VTC has installed hundreds of vaults for clients around the globe.
What Do We Do?
VTC performs the following services:
Consultation
VTC offers its consulting services to you for all of your vault-related projects. We evaluate the feasibility of proposed projects, discuss alternatives, and explore ways to improve the overall integrity of the system while minimizing costs.
Design
VTC works closely with the manufacturer's engineers to design a vault that will meet your specifications and serve your specialized needs.
Installation
VTC is equipped to install vaults on any scale. We have worked extensively with both private and government sectors on projects of varying degrees of size and complexity. Among the work we have done:
Private Sector - VTC has installed vaults for the following industries:
Banking
Pharmaceutical
Precious Metals
Armored Transportation
Government Sector - VTC has worked with the government sector to install vaults at armories for the following:
Weapons Vaults
Research Vaults
High Security Environments
Removal and Relocation
When your business is ready to move, VTC is available to assist in the removal or relocation of your existing vault.
Back to Top